The American Coatings Show is a trade fair for coatings. It is one of the leading events in this area throughout North America. On it the leaders of the industry present coatings, paints, sealants, chemicals and adhesives.
The American Coatings Conference brings industry professionals together to expand their knowledge of the latest technology trends for the coatings industry. The ACS offers a comprehensive showcase of innovative products, technologies, equipment and services.
A wide range of solutions for Coatings !
Arkema's portfolio of materials for coatings offers manufacturers a wide range of ingredients. Our materials and formulation expertise supports the development and production of durable, high-performance paints, coatings and inks that meet the latest and most stringent regulations.
Discover the Coating Resins range of solutions
A complete range of resins solutions !
Coating Resins range is based on aqueous polymer emulsions, opacifiers, aqueous or solvent-based alkyds and acrylics, oil free polyester resins, polyester polyol, powder polyester resins, and additives solvent-based systems.
The large range Coating Resins solutions find a multiplicity of applications:
Architectural coating,
Powder coatings,
Traffic paints,
Coatings for transportation and the maritime industry,
Industrial and protective coatings,
Adhesives,
Construction products,
Inks and products for graphic arts,
Coatings for leather and woven and non-woven textiles.
Dive into the heart of Coatex rheology modifiers
For 50 years now, Coatex develops high level know-how, globally recognised in rheology additives !
Coatex rheology modifiers are dedicated to formulations and processes in the water-based formulations. Coatex's expertise is based on the rheology or texture of complex formulations based on water and minerals and is reflected in properties such as the stability of mineral suspensions and the storage and application properties of paints.
In the range of Crayvallac additives you will find rheology and surface modifiers, as well as flow and spreading agents for solvent based formulations. Within this range, we also offer additives intended to improve the properties of paints such as matting, anti-abrasion, reduction of sliding friction, sanding, and texturing. Our Crayvallac additives are globally recognized for their characteristics of pigment dispersion, viscosity control and long term stabilization.
Learn more on Coatex Rheology Additives
Light on UV resins and photoinitiators of Sartomer
Specialty acrylate resins and photoinitiators for performance UV curable coatings !
UV, UV LED and EB cured systems often over performed traditional coatings in many applications. With Sartomer specialty acrylates, formulators can develop innovative and customized solutions for the various market needs:
Interior and outdoor coatings,
Flexible to very hard coatings,
Haptic surfaces,
Excellent adhesion on wood, metal, glass and a wide variety of plastics,
and achieve advanced properties in cosmetic, automotive, electronic and industrial applications.
Learn more here on the Sartomer portfolio of solutions !
Our high performance materials serving Coatings appplications
Materials boosting performances!
Rilsan® polyamide 11 and Rilsan® Fine powders high performance bio based resins: Rilsan® polyamide 11 is a family of high performance polyamides derived from renewable feedstock (castor oil). Lightweight, renewable, recyclable, durable - a winning combination!
Kynar® world famous fluoropolymers: Kynar® PVDF and flexible copolymers are world famous for their balance of easy-processing and tremendous resistance and durability. Kynar Aquatec® is an innovative platform of emulsions, which are used by paint formulators to make premium weatherable water-based coatings.
Orgasol® Specialty Polyamide Powders: Orgasol® is a range of high-performance ultra fine polyamid powders used as additives in coatings, inks, and varnishes.
Kepstan® the extreme polymers: Kepstan® PEKK polymers are designed for applications requiring extreme performance, usually in a combination of multiple categories. Compared to PEEK resins, Kepstan® PEKK resins generally offer higher temperature performance, significantly higher compression strength, a broader range of tailored properties, improved barrier performance, and better coefficient of friction control.
Learn more on Rilsan® polyamide 11 Learn more on Rilsan® fine powders Learn more on Kynar Aquatec®Extreme materials coatings' solutionsLearn more on Orgasol® Learn more on Kepstan® PEKKExtreme materials website
Surfactants and Additives supporting Coatings Market
Dianol® and Adiansol® polyols are useful intermediates for the production of electrodeposition coatings used in Auto or Industrial Protective or Refinish applications. These same polyols are used as building blocks for UV/EB resins, or can be formulated into beverage or food can coating. Ensoline® solvents are highly hydrophobic and low volatility carrier solvents for a wide range of coating resins. Surfaline®, Noramox®, and Inipol® specialty surfactants are commonly used in pigment wetting or grinding.
Our lectures delivered at ACS Conference
1-K & 2-K PVDF HYBRID DISPERSIONS FOR STAY-CLEAN STORAGE TANK TOPCOATS
presented by Dr Wei Wang on April 7, 2022 8.00-8.30am EST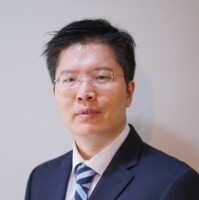 Dr. Wei Wang, a Principal Scientist with Arkema High Performance Polymers group located at King of Prussia, PA. Wei has over 12 years' R&D experience in polymer synthesis, process innovation and coatings formulation. He has published 16 journal articles, and holds 24 granted and pending U.S. patents. He is the recipient of 2020 Gordon Moore Medal award. Currently he is focusing on research and development of KYNAR® PVDF based 1-k and 2-k waterborne and powder protective coatings areas.
EVALUATION OF ASTM D7869-13 METHOD FOR PREMIUM ARCHITECTURAL FINISHES-II
presented by Dr Kurt Wood on April 7, 2022 8.00-8.30am EST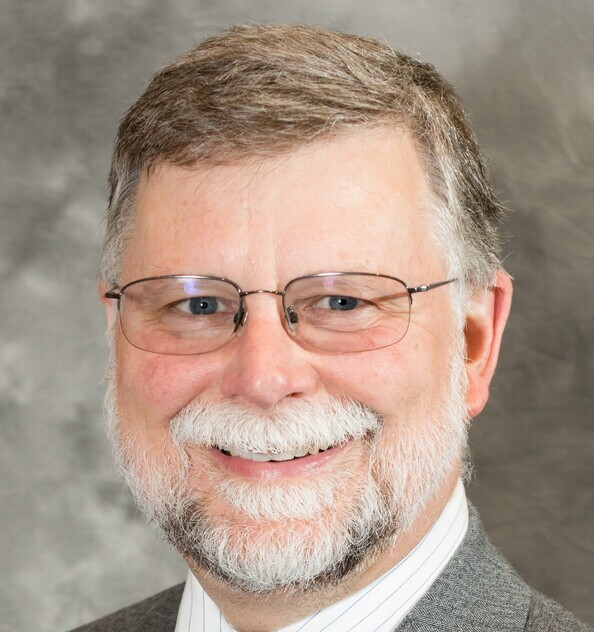 Dr. Kurt Wood is a Senior Principal Scientist at Arkema, Inc., with a PhD. in Chemistry from the University of California at Berkeley. He has worked in the polymers and coatings area since 1989, first with the Rohm and Haas Company, and with the KYNAR® PVDF coatings R&D group since 1996. Areas of particular interest include waterborne coatings, crosslinking technologies, and weatherability prediction for coatings.
Practical information
When ?

From April 05 to 07, 2022

Where ?

Indiana Convention Center,
100 S. Capitol Ave.
Indianapolis, IN 46225

Booth ?

Booth #1130